OVER 6,000 GREYHOUNDS ADOPTED
Welcome to ADOPT A GREYHOUND ATLANTA, INC., Atlanta's oldest Greyhound adoption group. We are a 501(c)(3) non-profit organization committed to providing food, shelter, and TLC to retired racing Greyhounds plus other sighthounds in need, and promoting their adoption as loving and loyal companions. Our ex-racers come from those area states that offer Greyhound racing, primarily Florida. Once entering our program, a Greyhound either finds a "forever" home or lives with us for the duration of his/her life.
MARK YOUR CALENDARS NOW TO JOIN US AT ATLANTA'S ST. PATRICK'S DAY PARADE! 
SATURDAY, MARCH 17TH, 2018

For additional information on Greyhounds and the adoption process — or for arranging a visit to Greys'Land to meet Greyhounds who are awaiting adoption — please call Carl Viener at (770) 469-9533. Carl will be able to answer all your questions plus schedule a time for your visit.
If you are interested in adoption, we ask that, prior to visiting Greys'Land, you complete our online Adoption Application form. This form does not obligate you to anything. Its purpose is to provide us with information so that we can better assist you in choosing the Greyhound that best fits your lifestyle.
OF SPECIAL INTEREST…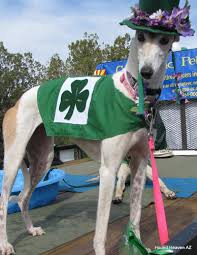 It's almost that time again – Atlanta's annual St. Patrick's Day Parade.  This gala parade, dating back to 1858, will ...
(more)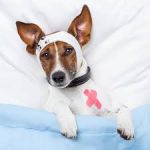 Have you ever wondered about pet insurance?  How does it work?  What does it cover?  What does it cost? Should ...
(more)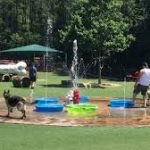 We know that many of our adopters routinely take their Greyhounds to dog parks.  Usually these are fun events for ...
(more)
Xylitol is a very popular sugar substitute that now appears in more and more sugar-free products, such as chewing gum, ...
(more)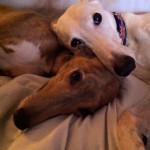 If you are thinking about the possibility of adopting a Greyhound but are totally unfamiliar with the breed — or ...
(more)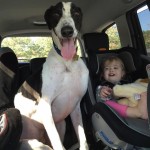 Greyhounds are generally great traveling companions.  If you are planning on taking your special hound on a trip, here are ...
(more)