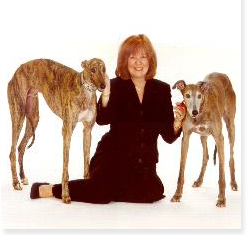 Because Adopt A Greyhound Atlanta, Inc. receives no funds from any state, county, or other governmental agency, it is only through our adoption fees and the generous donations of time, money, and services that we have been able to achieve the placement of 6200+ Greyhounds in the over 35 years of our existence.
We are a no-kill shelter. That means that any Greyhound that is not adoptable for whatever reason lives out its life with us. Between our permanent residents and the adoptable dogs, we care daily for as many as two dozen dogs. Our costs include shelter, food, vaccinations, spaying/neutering, heartworm tests and other veterinary care, flea/tick and heartworm preventatives, medicines, and transportation, not to mention general operating costs such as facility maintenance, licensing fees, and office and kennel supplies.
Thus, donations are an important factor in our ongoing ability to keep rehoming these gentle, graceful animals. There is no gift that is too small. And many companies offer matching funds for employee contributions.
If you would like to make a donation, please make your check payable to "Adopt A Greyhound Atlanta, Inc." and mail it to: AAGA, 4815 Annistown Road, Stone Mountain, GA 30087. Since AAGA is a 501(c)(3) organization, your donations are tax deductible. We will be happy to send you a receipt for tax purposes, if you wish one.
You also now have the option of making donations online through our PayPal account, which you can access using the button below.