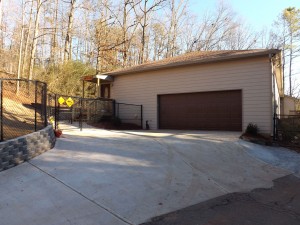 ADOPT A GREYHOUND ATLANTA, INC., Atlanta's oldest Greyhound adoption group, is a 501(c)(3) non-profit organization committed to providing food, shelter, and TLC to retired racing Greyhounds plus other sighthounds in need, and promoting their adoption as loving and loyal companions. Our ex-racers come from those area states that offer Greyhound racing, primarily Florida. Once entering our program, a Greyhound either finds a "forever" home or lives with us for the duration of his/her life.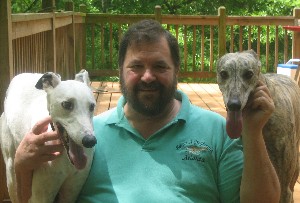 GREYS'LAND is a unique shelter. It is a real home in Stone Mountain, Georgia, where our adoptable Greyhounds live with AAGA's founder, Carl Viener, and receive personalized care and human attention 24/7. Carl has been rehoming retired racers for more than 35 years in the Atlanta area.  Over this time, 6,200+ Greyhounds have found their "forever" homes through the AAGA organization.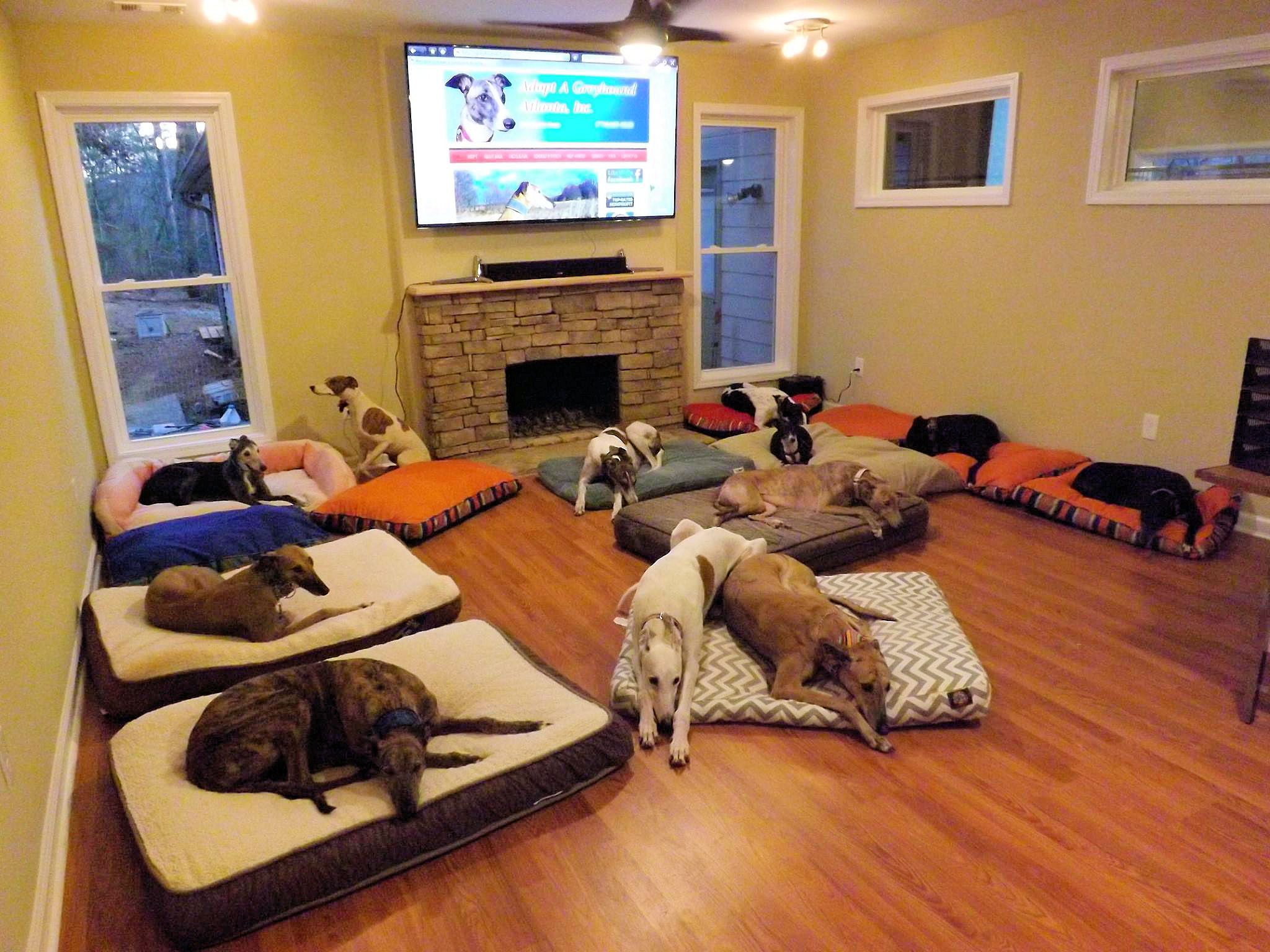 AAGA adoptables frequently roam free in Bishop Hall, a large bright "greyt" room with piles of comfy dog beds, a large-screen TV, and a full kitchen stocked with doggy treats.
Sev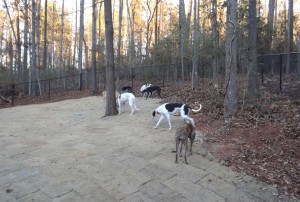 eral times a day the Greys romp outdoors with their canine friends in large fenced-in exercise / play yards.
This lifestyle results in Greyhounds who are happy and well socialized, generally house-trained, and readily adaptable to a new permanent home.
Prior to visiting Greys'Land, we ask that you complete our online Adoption Application form. This form does not obligate you to anything. What it does do is provide us with information so that, if you do decide to adopt, we can better assist you in choosing the Greyhound that best fits your lifestyle.