Heartiest congratulations go out to two AAGA alumni — BRIXEY and JETHRO — big winners at the 10th annual running of the ASFA National Greyhound Specialty, a major coursing event held on November 7, 2015, at Moreland, Georgia.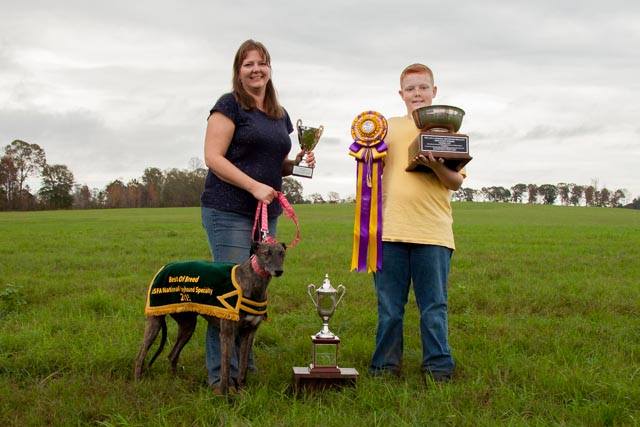 BRIXEY (racing name: Brazil/Magpie), a 4½ year old brindle girl, took top honors as the Best of Breed winner.  Owned by Meredith Smith, Brixey first came to AAGA at the age of 18 months, having never set foot on a racetrack.  On just her second time out as a courser, Brixey won at last year's running of this same event. Quite an accomplishment for this petite little girl written off very early as a professional racer!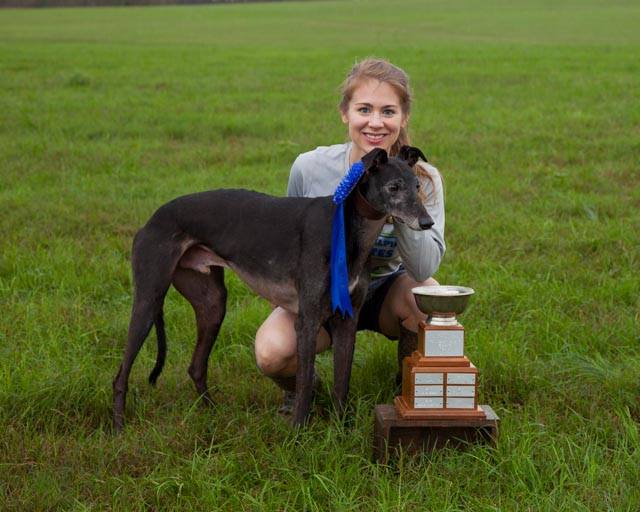 JETHRO (racing name: LK's Gemini) took home the Veteran Stake trophy.  This handsome black boy adopted by Callie Cook turned 6 years old in October.  Claiming just mediocre success on the racetrack, this senior is now coming into his own as a top-notch courser!