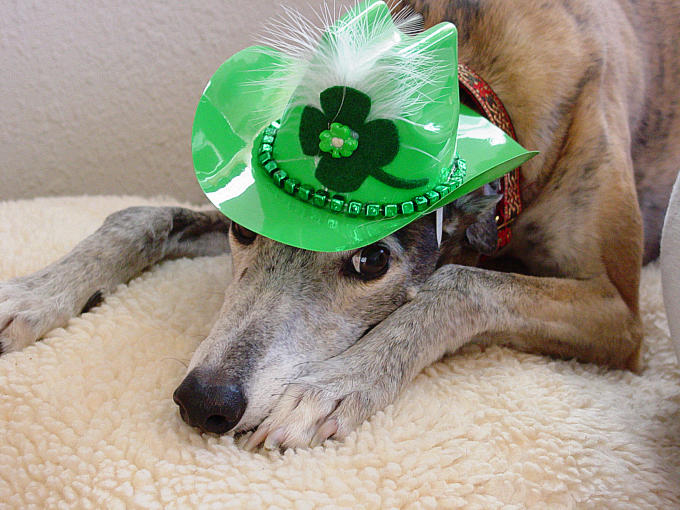 COMING SOON!
WHAT: Atlanta's 134th Annual St. Patrick's Day Parade
WHEN: SATURDAY, MARCH 12TH, – NO LATER THAN 11:30 A.M. (The parade will kick off at 12 noon.)
WHERE: Specialty check-in area: Corner of West Peachtree and 17th Street, Midtown Atlanta. (When you check in, parade volunteers will guide you to the Greyhounds.)
DETAILS: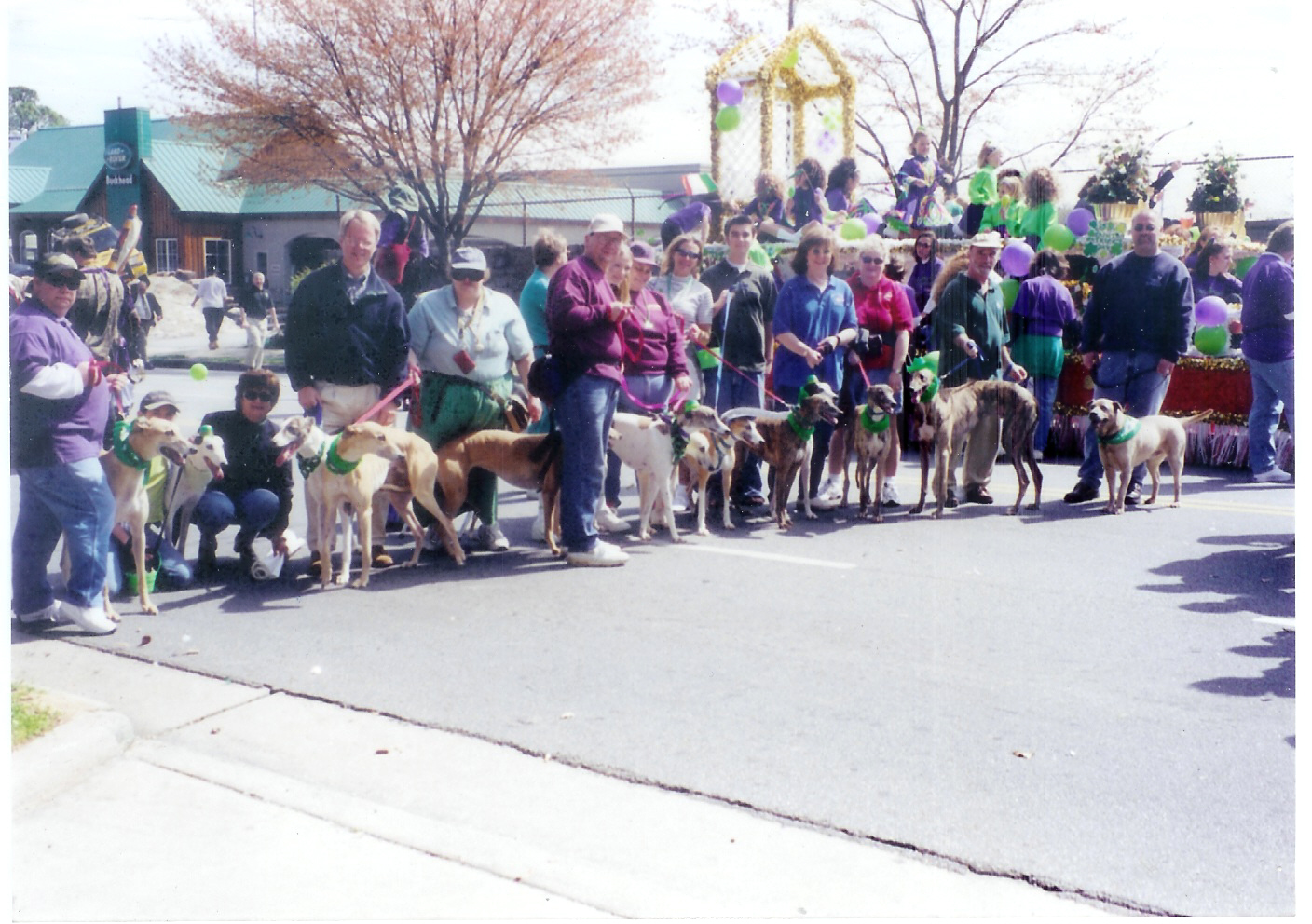 This gala parade dating back to 1858 is fun for the whole family. It features over 200 units including clowns, floats, bands, dancers, drill teams, various rescue organizations and more. Adopt A Greyhound Atlanta has been a popular participant in this event for decades. It's a great opportunity to meet and mingle with other Greyhound owners and show off your favorite hounds to the crowd. This year both AAGA and Southeastern Greyhound Adoption (SEGA) have requested that the two organizations be grouped together. That should make the Greyhound contingent even more impressive!
If you don't have a Grey of your own but would like to participate in the parade, check with AAGA. We will no doubt have available hounds who will be happy to let you take them for a walk.
So, PLAN TO COME OUT AND MARCH WITH US! No experience required…and you'll have a Greyt time!
For more information on the parade route, the participants, and all the surrounding fun events, visit http://atlantastpats.com/